Theory PE
These include thorough lesson plans, resources, puzzles, and handouts for all your GCSE PE / cambridge Nationals / BTEC PE and iGCSE PE lessons.
There is over 200 Lesson Plans for your PE students to work through indpendently or as part of a learning pathway set by the classrrom teacher with deadlines.
These lessons and slides can be changed and modified by users to add video clips and enhance learning to covers all major syllabuses (OCR, AQA, and EDEXCEL).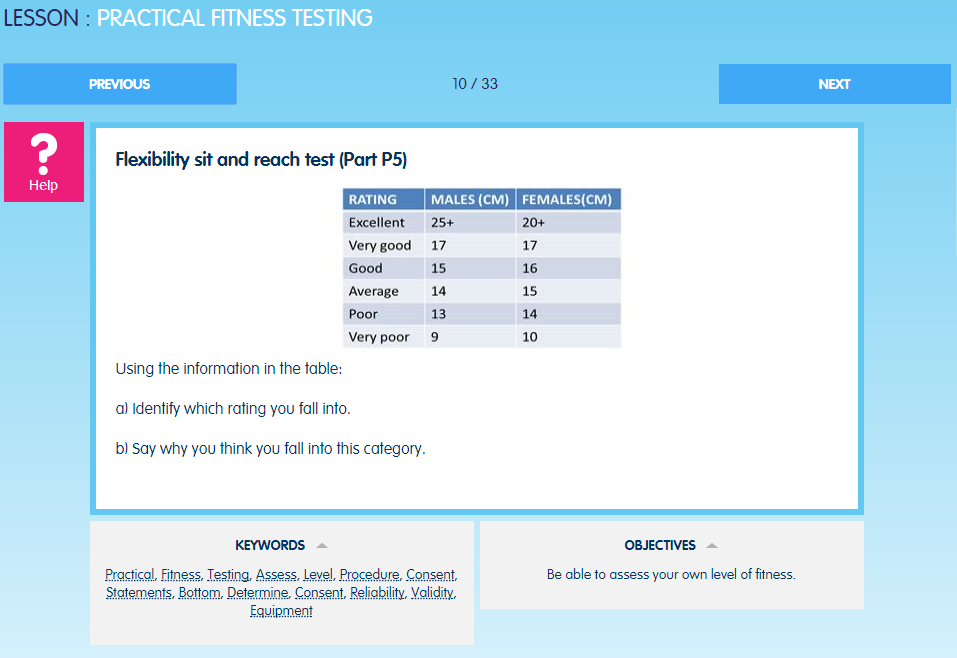 The lessons cover:
• Applied anatomy and physiology
• Movement analysis
• Physical training
• Use of data
• Bones
• Circulatory
• Diet
• Drugs
• Training
• Movement analysis
• Fitness
• Injury
• Joints
• Muscles
• Reasons for Taking Part
• Respiratory
• Sports psychology
• Socio-cultural influences
• Health, fitness and well-being
YOU CAN ALSO SEND US YOUR LESSONS AND WE WILL UPLOAD THEM AND PLACE THESE INTO THE SHARED AREA.
Please fill in the form below or call us on 01909 776 900.