Our experienced teachers, moderators and examiners have put together a vast amount of online lessons covering every topic from the Cambridge National Sports Studies and Sports Science specification, each including a number of past exam questions with explanations on how to best answer each question. Lessons also include lesson content as well as advice on any assignments or coursework elements required to secure distinction level work. Every lesson will include examples of coursework and how it relates to each grading criteria and mark band. Our teachers will then offer tips on how to secure the higher marks and how best to approach any type of coursework or exam question.
Each video lesson can be replayed and accessed from any mobile device, therefore, ensuring students never miss a lesson, whether it be through a planned absence or a revision / home work tool.
Our theory videos are all supported with interactive lessons that include information, puzzles, tasks, questions and more. Therefore giving learners the best online experience towards achieving their potential grades. This option is used across the country as an intervention tool which can help secure good grades.
Teacher feedback has been excellent with many using the learner account for homework, exclusions, absence catch ups, revision or even detentions. The main point being that this resource has saved teachers hours of planning and at the click of button and within seconds, students are learning and revising whilst the teacher can refocus back on their task in hand.
Finally through using our platform and giving each student an individual learning account, they can access each lesson at any time of day. The positives of this allows learners to take learning into their own hands and also revise through a modern method.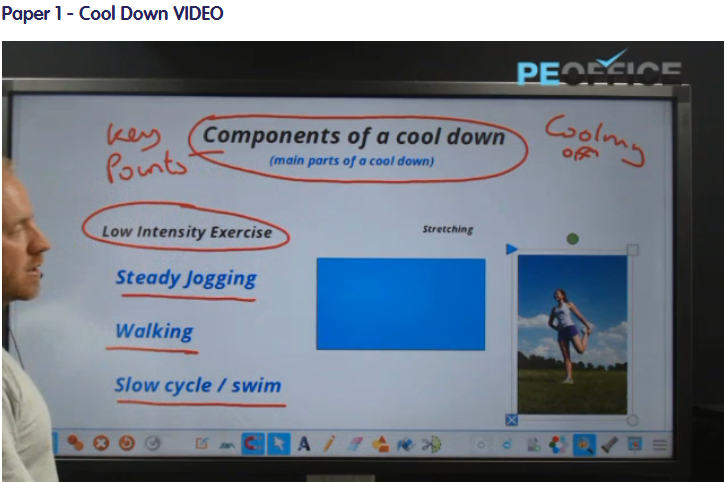 Our staff can help you increase your Cambridge National Sport results with expert guidance on marking and assessment!
Does your PE department incorporate an effective standardisation process?
Do you know how to identify what is MB1, MB2 and MB3? or any other unit?
Do teachers understand the requirements of each unit?
Is your method of marking and feedback successful for improving results?
This course will equip delegates with clear knowledge and understanding on what constitutes excellent practice for assessing students work.
You will be shown reliable methods for;
producing successful witness statements,
accurate identification of the correct marking bands,
ways in which to successfully standardise marking for the department,
increasing results through effective feedback,
supporting students to recognise there own levels of work
The course can be solely for your department or as a cluster of schools with affordable pricing per delegate. This can be tailored for any department or individual so you have everything you need to know about assessing your CNAT sports course.
Subscriptions for teachers and departments
Subscription and accounts for your department with access to all the above area PLUS
all our theory sections on the PE VLE
diagnostics for exams, lessons, homework
group analysis
question breakdowns
assessment submissions
sections for assessment, guidance and reporting
online support
weekly and monthly webinars
Please call 01909 568 338 for more information
| | |
| --- | --- |
| | |
| Lesson that are compatible on any device | Locked down exams |
| | |
| Keywords, plans and tests | Puzzles |