Volleyball Schemes of Work
Here is an example of a Volleyball Scheme of work.Click the image for a downloadable version and see below for any further examples: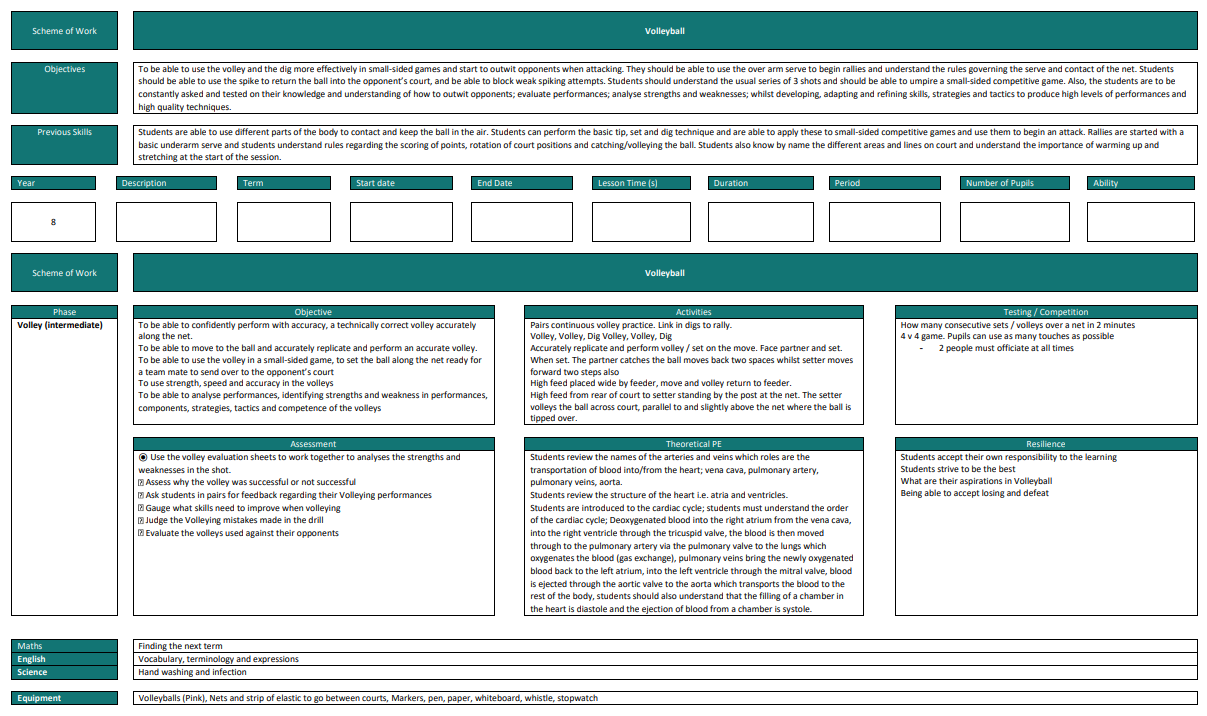 Year 7: This resource includes:

Ball Fam.
Basic Volley/set shot (x2)
Basic dig (x2)
Underarm serve
The Tip
Games / Rallies

Year 8: This resource includes:

Volley (intermediate)
Dig (intermediate)
Over-arm serve
(Floater)
Spike (x2)
Single Block
Games

Year 9: This resource includes:

The Roll (Defensive shot) (x2)
Reverse Volley (x2)
Spike (Advanced) (x2)
Multiple Block
Games
Year 10: This resource includes:

Top spin serve
Sprawl (defensive shot) (x2)
Setting/Volley
(Advanced)
Spiking from a back court position
Covering the attacker
Moving from transition to attacking formations.

Year 11: This resource includes:

Reciprocal Skills teaching
Offensive Strategies
Defensive Strategies
Coaching
Tournament and GAMES
Below are examples of our resources that you will find on PE Office.
| | |
| --- | --- |
| | Please click on each one to view these free examples |

We Accept: