Primary
How will our brand new Primary School PE product enable you to access your funding and deliver the below and SO MUCH MORE?
Just give us a call on 01909 776 908 or email mail@peoffice.co.uk
5 key indicators that schools should expect to see improvement across:
· The engagement of all pupils in regular physical activity - the Chief Medical Officer guidelines recommend that all children and young people aged 5 to 18 engage in at least 60 minutes of physical activity a day, of which 30 minutes should be in school
· The profile of PE and sport is raised across the school as a tool for whole-school improvement
· Increased confidence, knowledge and skills of all staff in teaching PE and sport
· Broader experience of a range of sports and activities offered to all pupils
· Increased participation in competitive sport
For example, you can use your funding to:
· Provide staff with professional development, mentoring, training and resources to help them teach PE and sport more effectively
· Hire qualified sports coaches to work with teachers to enhance or extend current opportunities
· Introduce new sports, dance or other activities to encourage more pupils to take up sport and physical activities
· Support and involve the least active children by providing targeted activities, and running or extending school sports and holiday clubs
· Enter or run more sport competitions
· Partner with other schools to run sports activities and clubs
· Increase pupils' participation in the School Games
· Encourage pupils to take on leadership or volunteer roles that support sport and physical activity within the school
· Provide additional swimming provision targeted to pupils not able to meet the swimming requirements of the national curriculum
· Embed physical activity into the school day through active travel to and from school, active playgrounds and active teaching
Whilst our super tech stars are beavering away on perfecting this fantastic product for launch in the next few weeks, we are still able to offer our Primary lesson plans, assessment and VLE platform which has been so popular now for over 10 years.

Click and SAVE this prototype of our brand new PRIMARY PE ROUNDERS LESSON PLAN!
This is an example of over 500 drills which will be available by the 19th July 2018......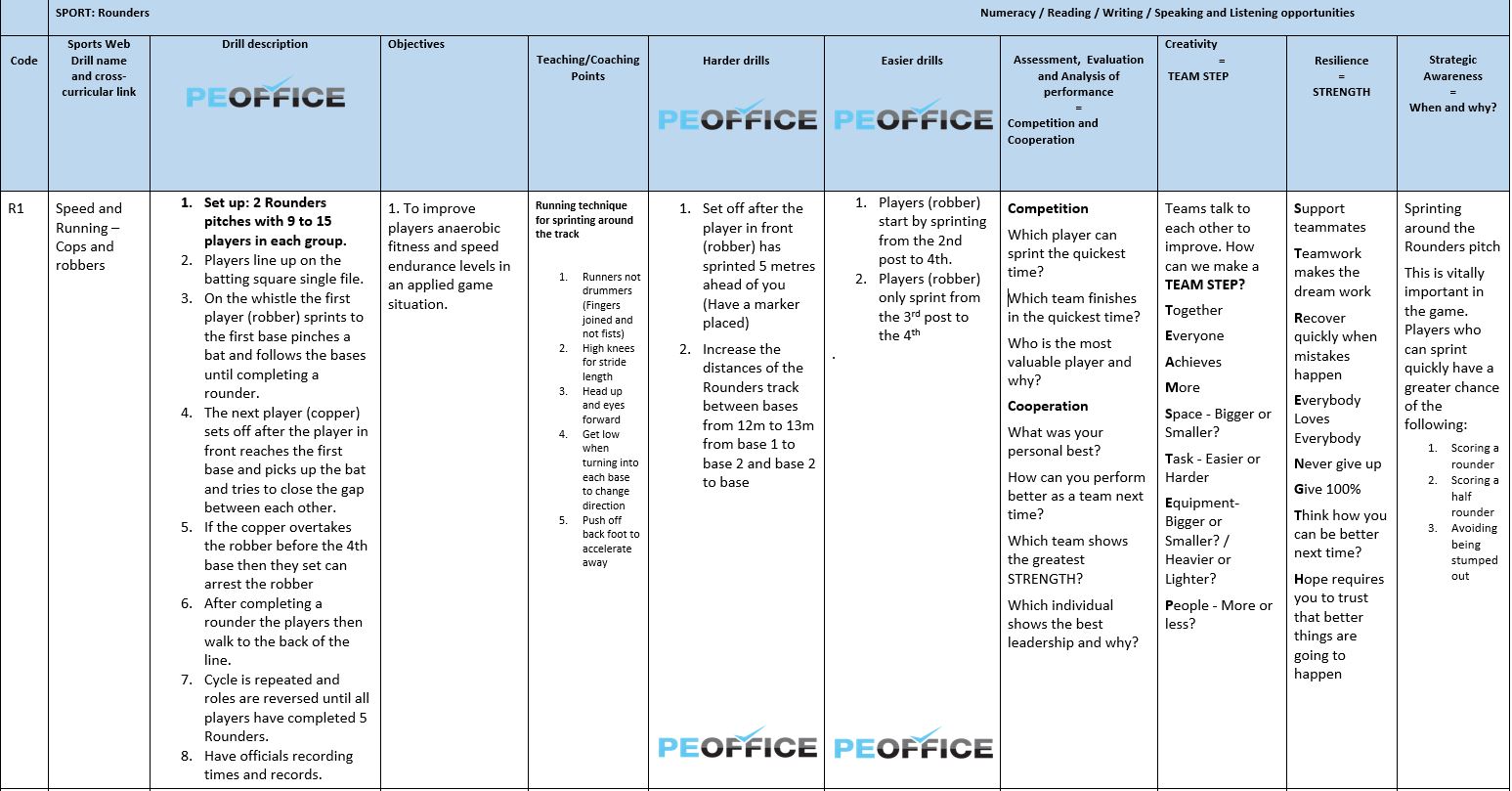 An example of our below - "build your own" Lessons...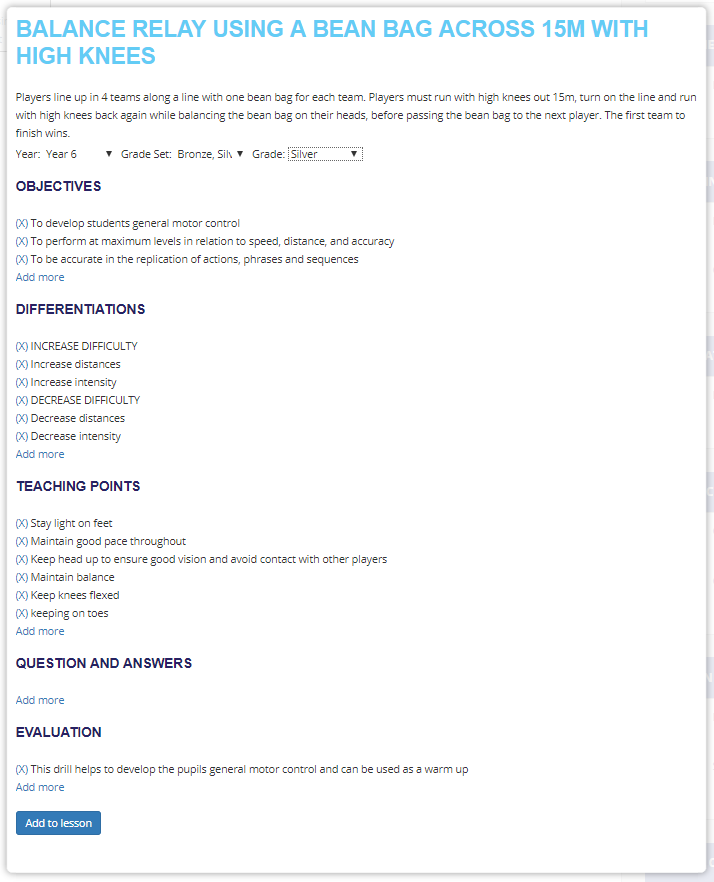 Save the lesson and be on your way!
There is also a Build Your Own option, so you can adapt ANY of our lesson plans at ANY level to your needs...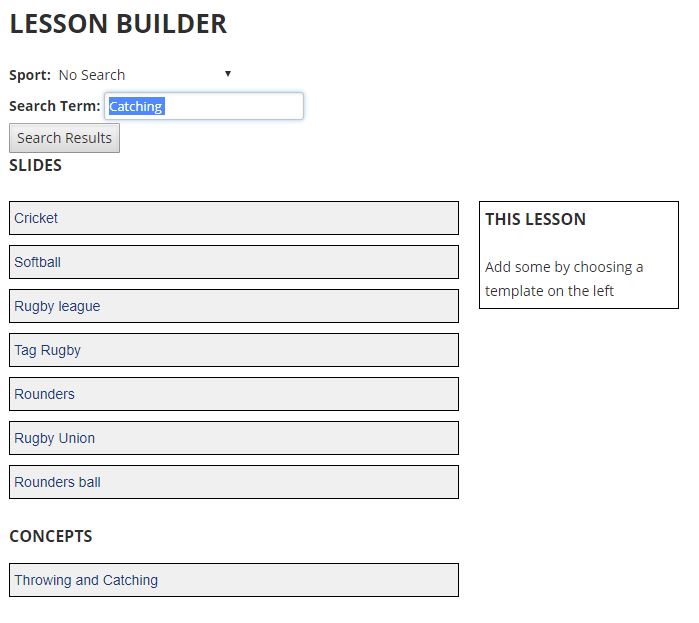 PE Office has been designed to support key stage 1 and 2 PE teachers and coaches in the preparation of lessons, drills, teaching skills and schemes of work.
Our PE resources offer a blueprint for the delivery and teaching of Physical Education. All resources available are developed for a range of sports, aspects and concepts suitable for PE teachers and PE departments throughout the world.
All of our PE drills, lesson plans, PE schemes of work, objectives, resources and evaluation sheets can be used as supplied or edited through our builder, downloaded and tailored to meet your PE teachings needs.
Through our builder you can remove, add and change information between our lesson plans and schemes of work to create a custom resource that matches your department's needs.