The PE Office Video Analysis software can be used for:
PE Department for GCSE PE and OCR National subjects for analysing partcical assessments
Asssessing school sporting clubs performances
Amateur, Semi - pro, or Elite sporting clubs that need Software for their performance assessment and analysis
One to one analysis which is great for:

individual sports
officiating
target setting
It enables you to:
break the action down per millisecond and instantly tag those you wish to analyse, praise or critique
edit live performances
set up a loop for video analysis for coaching, performing and officiating
analyse skills, games, tactics, coaching, officiating, resilience, persistence
share with school teams or individuals
ask individuals specific questions
interact and engage performers with different methods of questionning and tasks for the player to complete as homework or statistical evidence
tag every question and aspect (where these can be uploaded into numerous windows to evidence progress or repeat errors
use assessment criteria that links to the mastery and achievement statements
view multiple answers with comprehensive tracking
The video analysis software can also be incorporated:
Teacher / coach live review - Edit on top of the screen to analyse player or group performance live.
Sport Club Analysis - Simple way to review a school match, tournament or single performance comparing against the opponent or 'perfect model'
Officiating - A platform for reviewing game decisions and for automatic replays. A great tool to help up-coming officials make the right choices and for teams to evaluate key positioning and team performance.
First person interaction - This ideal tool enables you to see as through the eyes of your performers and officials to evaluate decisions made throughout the game
Coaching analysis - There is a direct interaction between student and coach. Coach can prepare homework, one-to-one analysis and video tasks for independent work or group work
A great tool to show the perfect model
A great way to use the platform is to compare the perfect model versus the school performer.
The school perfromer being recorded and slowed down in comparison to the two elite performers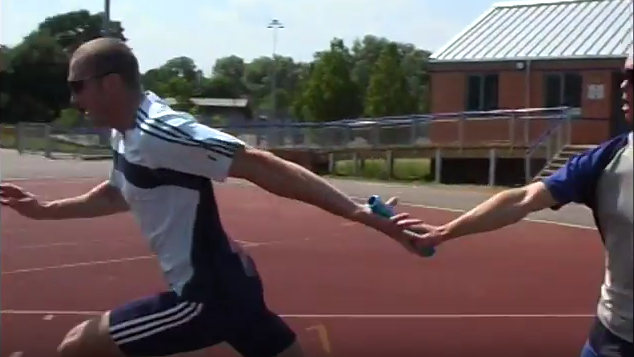 Our software enables you and your students the facility to create
Scenarios,

Polls,

Quizzes,

Comparisons,
Slowing the model down
The software enables the whole process to be slowed down.

Coaches and learners can annotate over the perfect model.

You and your student can work individually or within a group to analyse any type of professional development, feedback, coaching or delivery of performance

The performances can be instantly reviewed, marked and edited.

As the filming continues you can compare anyone to previous performances, criteria or the 'elite and perfect model'

Questions and answer sessions can be incorporated back into the feedback sessions

Analysis of Performance with sheets can help the coach understand the pro's and con's of each step

Remember, feedback should be positive!

Let us build Resilience and a positive mindset through our athletes
Please call 01909 568 338 for further demonstrations of the new Performance Analysis Software